I've looked at this property before in regards to places I might lease for the business, but I finally took some pictures this time. It's a cute spot on the outskirts of downtown, so not directly downtown, but it still gets some good foot and car traffic. It also has parking spots that aren't typically full during the work day, so that's definitely a plus. :)
This is the entry way. It looks smaller than it is, but I'm also wondering where I should put the check out counter haha. I'm wondering if I should block one of the doors off on the right side (since that's where I'll be having the books) but I'm also worried about doing that, since there's not a back door in case of a fire 🔥 What are your thoughts?
So the left two rooms will be set up for art classes. One will be for clay classes, and the other will be for painting and drawing.
Here's the first room! This is going to be the 'Clay Room' . That little corner that goes off the main room, I'm hoping to convert that into the kiln room. I'll make sure there will be enough ventilation for it! And I gotta make sure it's safe for kiddos to be in that room. I'll be taking the carpet out. If there's concrete underneath, I might be able to find a heat-proof varnish to put on it, otherwise I'll find some tiles that look good. All rooms will have a fresh coat of paint too! What color should the clay room be???
Next are going to be photos of the first room on the right - part of the bookstore!
So I obviously didn't get a really good picture of the inside of this room between the door and the cubby. BUT! It's pretty much the exact same size and shape as the Clay Room. #missedaroom #similar #forgottotakeabetterpicture However, the little corner room there is going to be the 'Kid's Corner'! It'll be children's books in the majority of this room! I'm thinking of putting a little bench under the window for kiddos to sit on with parents as they look through books. #kidscorner #childrensbooks
The room above is the other half of the bookstore. Again, looks quite a bit smaller that it actually is. A majority of other books will be in here, of course. I haven't quite mapped out where the shelves will go, but I'm excited to do that! I know that a good majority of the community enjoys mysteries… So I think I'll have a good portion of mystery novels in stock! :D
Yes, there is also a kitchen to the left there…
Which will be great for my own lunches! But will otherwise remain closed off from customers for the most part I think… However, I also have some ideas brewing ;)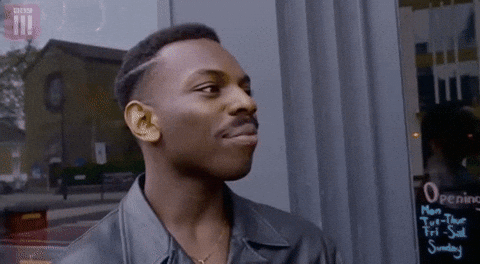 What would you think of having books in cupboards? Like cooking books? #lightbulb #cookbooksinthekitchen
Or would that be weird? 😳
Next thing I think is great about this location, is that there are TWO bathrooms.
The bathroom on the left is off the second bookstore room, slightly in a short hallway that has a closet and goes towards another small room. The bathroom shown on the right is in the second art room (which will be shown!) and is decorated a little bit more. May have to switch that around since art things will be occurring in the room closest to it… 😂
Here's that short hallway though.
The open door on the left where you can see the light coming through, that is the second art room. The other door on the left is a small storage closet. The slightly open door on the right on the very edge of the photo is the door to the bathroom, and the second right door is the other open room. This may end up being my office! It's a cute little space. So if I don't use it as an office, it'll probably end up being storage. 🏠